HIGH PERFORMING AND FEATURE-PACKED MOBILE APPLICATIONS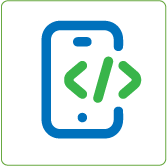 SunburstHost creates ecommerce designs that boost growth, propel sales and drives profitable ROI. Our team of innovative and creative programmers and designers will help you launch a store front that is easily maintained, flexible, scalable and responsive.
We help design the latest portal technology for your business. We also use the right portal services to effectively steer your brand in the right direction that will help you actualize your business goals. From initial planning to the implementation of products, Orange Toolz offers one-stop solution for all your portal needs. We have an enviable reputation of delivering professional portal projects to organizations of different sizes.
SunburstHost With years of experience in the UX/ UI design industry, we've developed our design processes to actualize a specific goal: getting measurable results. We focus on understanding your needs and on creating products that deliver..
SunburstHost team contains a high level of versatile technical expertise and business domain knowledge required specifically tailor-made web application development.
SunburstHost provide a brand-focused and exciting user experience in order to increase users' engagement with your product and to prevent users from stopping. Our UI/ UX design solutions are future-proof, brand centric and empowering. Irrespective of what you need our UI/ UX design solutions for, we assure you that the final delivery will be visually appealing, highly functional and user-focused.
Let us help you deliver your next project!