SunburstHost is a digital agency (for apps, web and host) that develops solutions that are aimed at achieving high ROI. As a leading digital agency, our core competencies are technology solutions. We are experts in all types of web development, custom web-based solutions and app development amongst others.
We focus on providing well-engineered solutions for clients at affordable rates. Our goal is to use latest technologies that will help us to exceed your expectations. Sunburst Host Toolz is genuinely devoted to your success and aims to build long-lasting relationships with you through the delivery of tangible results.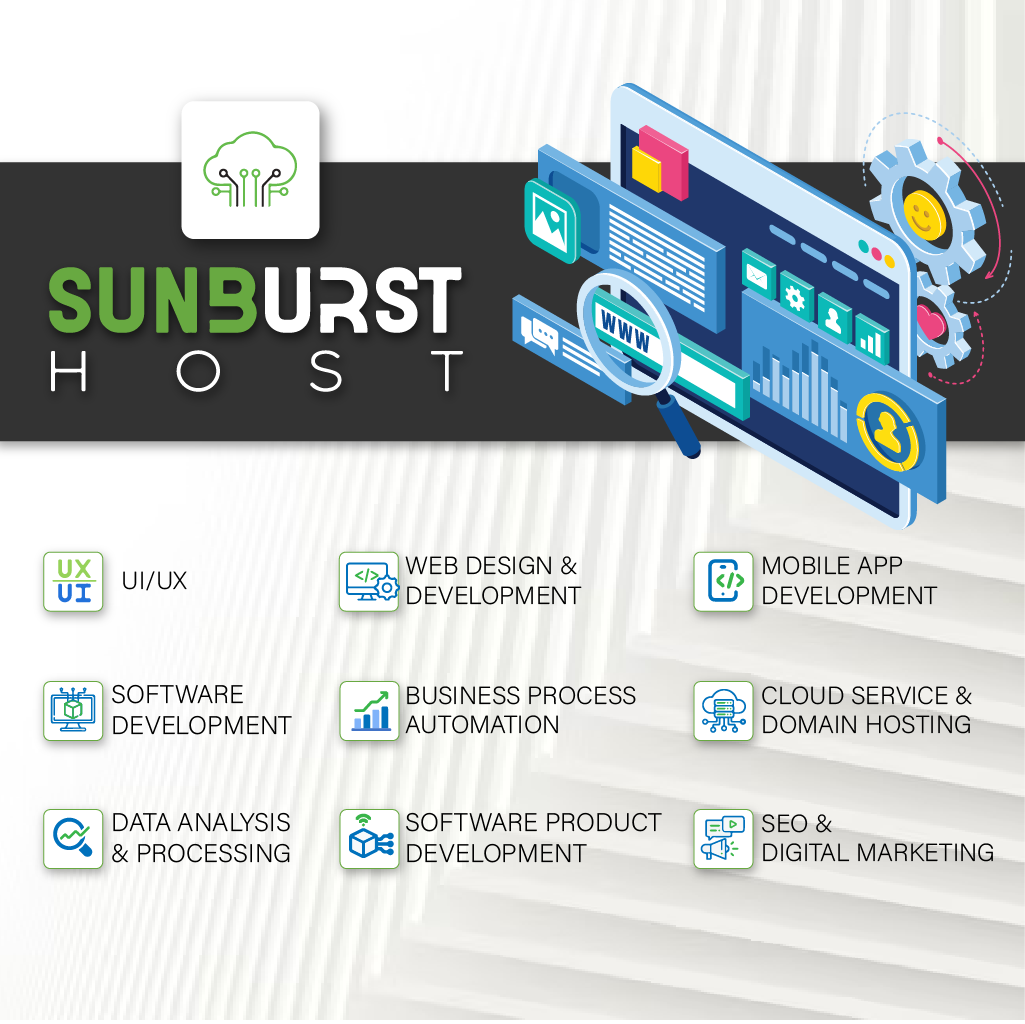 Let us help you deliver your next project!